2023 Youth Volunteer Lead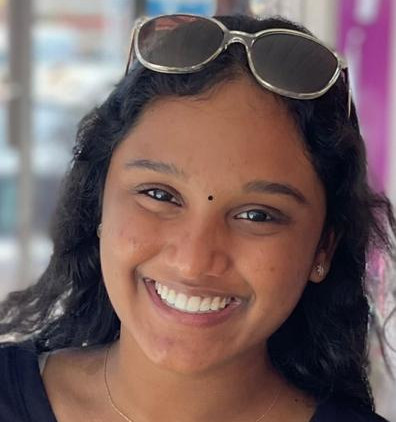 Freshman at Owen J. Roberts High School in Pottstown, PA
Hi! I'm Jhansilakshmi Thadisetty, a Freshman at Owen J. Roberts High School in Pottstown, PA. I volunteered Diwali Food Drive along with my family over the last couple of years. Watching this organization grow from when I was younger, I am exhilarated to finally be part of this movement as a youth leader. I have been volunteering at various organizations like Clubs at School, Temples, Soup Kitchens, Chester County Food Bank, Book Drives, and many more. With my passion for volunteering and my skills to become a foreseeable leader of the community, I am looking forward to work with the other youth leaders of this association to help gain greater recognition for this organization/movement/cause.
For the year 2023 Diwali Food Drive, I am helping local students in need, all donations go to buying nonperishable food. Please 
click here to donate
.
About Diwali Food Drive Inc:
Diwali Food Drive is a nonprofit organization helping local people in need for last 10 years through Chester County Food bank, KACS, PACS, West Chester Food bank, CWWS, Lords Pantry and Honey Brook Food Pantry.
Thank you,
Jhansilakshmi Thadisetty