2022 Youth Volunteer Lead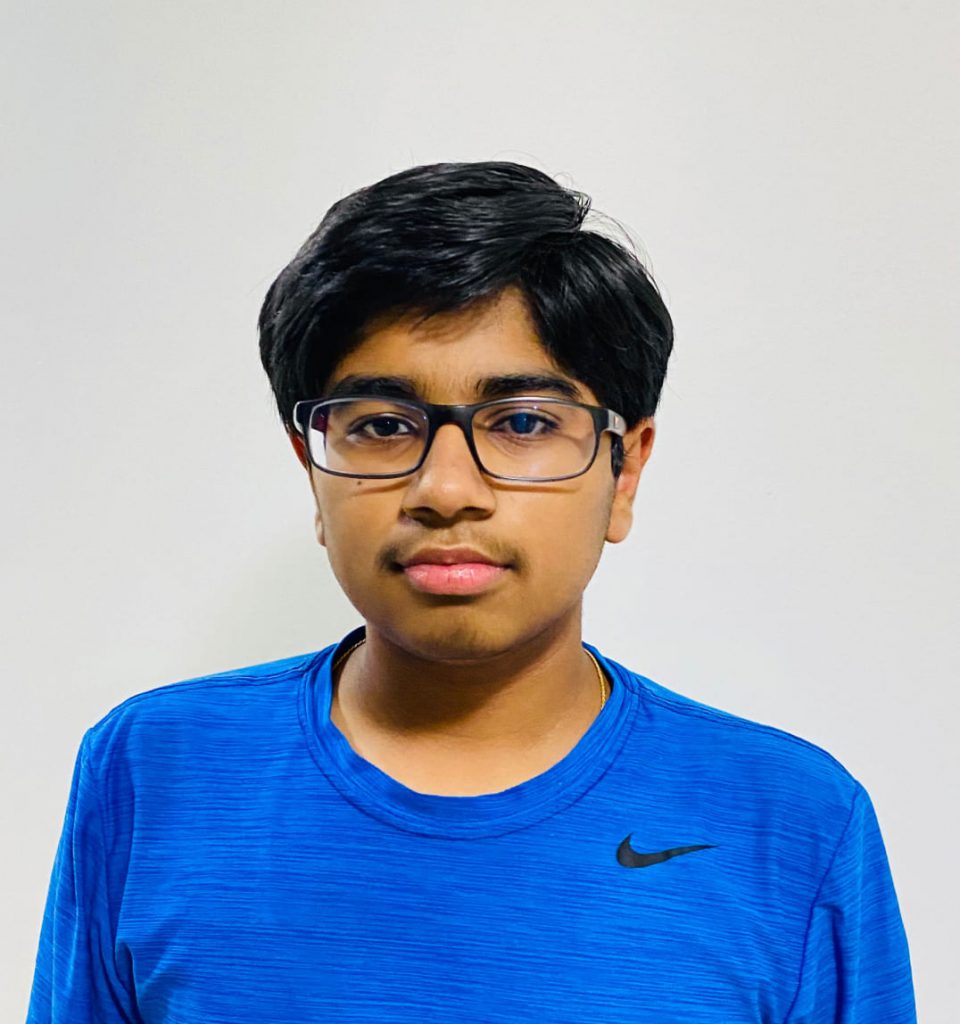 Sophomore, Owen J Roberts High School, Chester Spring, PA
I have been volunteering for the Diwali Food Drive since 2015 and I am excited to announce that I am a proud youth lead volunteer for the 11th Annual Diwali Food drive and ready to take this to the next level. I am helping local community and needy students through Diwali Food drive and working to spread this positivity to other communities/states.
I also participate in other volunteering activities like LEO Club (volunteering, student version of Lions club) and Best Buddies (helping special needs kids) and Sewa USA (serves humanity irrespective of race, color, religion, gender or nationality). I am interested in Computer Science, Robotics and Science. I have participated in Robotics competitions like FLL (First Lego League), K'nex and VEX VRC. I play various indoor (Chess, Swimming, Volleyball, Badminton, Table Tennis) and outdoor(Soccer, Cricket) sports and participate in various clubs.
For the year 2022 Diwali Food Drive I am helping local students in need, all donations go for buying nonperishable food. Please
click here to donate
.
About Diwali Food Drive Inc:
Diwali Food Drive is a nonprofit organization helping local people in need for last 11 years through Chester County Food bank, KACS, PACS, West Chester Food bank, CWWS, Lords Pantry and Honey Brook Food Pantry.
Thank you,
Soham Deshmukh